Lawyers for Employers
Aitken Legal is a specialist Employment Law Firm – we only practice employment law and work only with Employers.
We help Employers meet their workplace obligations and minimise their risk when managing employees.
Don't make protecting your business a costly afterthought – talk to one of our experienced employment lawyers.
Employers, ensure your workplace foundations are solid and that you follow best practice in relation to managing your employees.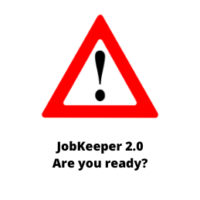 The current JobKeeper Payment of $1,500 per fortnight will cease on 27 September 2020 and from 28 September 2020, for those eligible employees and employers, the JobKeeper Payment will be reduced in two stages, and will move to a 'two-tiered system'. The first reduction will take effect from 28 September 2020, and the second reduction […]